How to get Dog Pee Smell out of Carpet
MONDAY, AUGUST 26, 2019
It is estimated that house training a dog on average can take anywhere from four to six months. With younger puppies it may even take up to a year. Even though they are tiny little things, they do tend to have a lot of accidents which can cause a massive amount of urine to be deposited into your carpets. Crystallized urine also comes with its share of diseases and bacteria so you want to take care of it as soon as possible to create a healthy home for both you and your new addition to the family. Lets diving in on how to remove dog pee smells from you carpet with a professional carpet cleaning.
PET TRAINING METHODS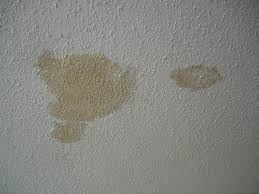 PUPPY PADS: Puppy pads are a great way to train while in the home. It gives the puppy a place to go before training them to wait to go outside. The brilliance of puppy pads is that they are disposable. Easy clean up and disposal. They are also easily movable and can be used to slowly get the puppy from the house to the outside training. It is recommended that transfers between the inside and outside training are taken slowly, moved every few feet or so until the training has become effective.
Trying to train a puppy tends to become a hit or miss situation on most days. Pretty much guaranteeing that you won't make it through training without a few dozen accidents on your carpets and furniture. 
If you would like to buy puppy pads that we recommend check this link out: Buy Here
PURT (PET URINE REMOVAL TREATMENT)
Throughout the training process, you won't be unscathed from urine deposits. Urine will also be found in the carpet if the puppy training started too late and there are already set in puppy stains. Our pet enzyme removal treatment will be your best bet for clean up. The enzyme treatment is designed to get as far down as the backing of the carpet pads. Our technician first does a blacklight inspection to determine all areas that need to be treated, this way we ensure that even the smallest amount of urine is taken care of before we leave. The treatment will not only take care of the stain but the odor as well. We generally like to give the application a good 24-48 hours to work into the carpet and fully treat the area. And in the end, you'll have your carpets refreshed and left without odor.
TAKE CARE OF YOUR HOME AND YOUR PETS TO HAVE A SAFE AND HEALTHY HOME FOR ALL!
BACK TO BLOGS