How to Get Powder Makeup Out of Carpet
MONDAY, JULY 8, 2019
Powder makeup is a commonly used item amongst all makeup wearers. And it is also the most commonly spilled makeup item. Whether the spilled makeup is caused by shaky and rushing hands or little ones and pets finding their way around, makeup stains can cause quite the mess. With our cleaning experts and products and methods at Sunrise Chem Dry, we can pretty much guarantee a full removal of powder makeup stains. Our less extreme approaches of getting rid of makeup stains include extra pretreatment or the use of a spot remover. The more extreme measures to be taken would be a carpet patching job. The technician will give you their best opinion and provide you with the best option possible upon assessment. We also services Mesa AZ.
Spot Remover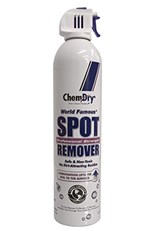 Spot remover is used when we encounter the harder, tougher spots and stains. It is one of the most sold and asked for consumer products for use. This product has been used may times over the years for many different stains. And it has yet to fail to make a difference in a hard to remove stain. Spot remover is the first method typically used when trying to remove a powder makeup spill. If the makeup has been on the floor for a longer period of time, there are other treatments and methods that may need to be used at that point.
Extra Pre-Treatment
Sunrise Chem Dry offers free pretreatment with each cleaning. This is typically used on the more worn areas of carpet such as the most walked on carpeting traffic areas. For extra pre-treatment, you could be looking at an extra $10-$30 charge. Pre-treatment is known to help with the tougher spots and stains. All extra pre-treatment is rinsed out of carpets before the technicians leave the job. There is no chemical smell to be left behind after the cleaning. However, the spots where the extra pre-treatment is applied will be left a bit wetter than the rest of the room. Typically the carpeting should dry within 1-2 hours, but with extra pre-treatment, you would be looking at a 3-4 hour time frame. Yet, in the end the makeup powder stain is sure to be gone.
CARPET PATCHING
As previously mentioned, carpet patching is one of the more extreme methods of removing a makeup stain. For this, it does require a piece of carpeting to be replaced with. 
If you choose to buy a piece of carpeting to match we can take that piece and replace the stained portion of carpet. It ideal to have a piece that is left over from the carpets original installment to use for a replacement. 
However, we have come up with a backup plan if this is not an available option. To do a carpet patching swap, we generally take a piece of carpet out of an inconspicuous area such as the back of a closet. We will cut out the stain from the damaged carpet and cut an exact match of non damaged carpet and swap the two pieces. The swap is a great option for already owned homes, when you are ready to buy an additional piece of carpet we can always come back and remove the stain from the back of the closet and replace it with the new carpet.
Either way, the makeup stain will be removed by the end of the process.
CALL NOW TO REMOVE THAT PESKY MAKEUP STAIN
BACK TO BLOGS